Plant-based diets show promise for reduced COVID-19 risk
Sep 08, 2021 12:54pm
---
As the temperatures start dipping and schools start opening, we soak and breathe in the remaining summer, we hope you are too!. This week we cover: Food forum workshop on Personalised nutrition, latest research, Zoe app shows plant-based diets reduce COVID risks, EU genetics critiques GDPR, Innit & Google team up for personalised shopping, CRISP wheat in the making, and our upcoming upgraded Qina platform!
Happy reading!!
Mariette Abrahams (CEO & Founder of Qina)
IN THE HEADLINES
As COVID-19 numbers remain worryingly high across the globe, we need to use all the ammunition we have, to protect ourselves and our loved ones. As we know by now nutritional status is a key determinant of health outcomes, so if you are still wondering if incorporating more plants in your diet is hard, hopefully this will help. A hot-off the press study conducted amongst 600, 000 Zoe app contributors, found that those who followed a plant-based diet were less likely to develop COVID or become severely ill, click here for the full study.
These findings are similar to a recent study published in the BMJ conducted amongst healthcare professionals in 6 different countries. The researchers found that healthcare professionals who followed plant-based or pescatarian diets had lower odds of developing moderate-severe COVID-19 symptoms. To read the full study click here.
Qina presents "Evolution of Personalised nutrition landscape" at National academies of sciences' Food forum
While many subscribers were basking in the sun just a few weeks ago, we attended and presented at the National Academy of sciences' Food forum. This online event was attended by over 1000 participants from a range of sectors. To view the recordings and the slides of all the presenters, click here
Research Update
This review looks at the role of nutrition in the prevention and treatment of neurodegenerative diseases (NDDs). It describes the role of diet in neurodegeneration, and the relationship between epigenetics, DNA methylation, microbiota, dysbiosis, and the gut-brain axis. The relationship between the gut microbiota and epigenetic modifications in NDD is bidirectional and markedly dependent on nutrition. These individual differences in both microbiota and epigenetic signatures suggest the need for personalized dietary plans for NDD patients.
This study employed "high-resolution gut microbiome metatranscriptomic analysis of stool samples from 53,970 individuals to identify predictive biomarkers of type 2 diabetes progression and potential for diagnosis and treatment response". The data allowed the researchers to develop a T2D risk model that can predict the probability of having insulin dysregulation before detecting high glycated hemoglobin (HbA1c).
This report from the American Diabetes Association about the improvement of glucose levels in patients updates the nomenclature and principles for data collection. The most important update is: "(...) "remission" as the most appropriate descriptive term, and HbA1c <6.5% (48 mmol/mol) measured at least 3 months after cessation of glucose-lowering pharmacotherapy as the usual diagnostic criterion".
This study aimed to explore associations between genetics, fat and bitter taste sensitivity and dietary fat intake in healthy UK adults. The results show: "Participants with TAS2R38 PAV/PAV diplotype perceived PTC strips as more bitter than groups carrying AVI haplotypes. CD36 rs1761667 was associated with fat taste sensitivity. (...) When combining the CD36 genotypes and TAS2R38 diplotypes into one variable, participants carrying both TAS2R38 AVI haplotype and CD36 A allele had a higher intake of saturated fat compared to carriers of CD36 GG genotype or TAS2R38 PAV/PAV and PAV/AAV diplotypes".
This study, "examined relationships between genetic ancestry and FADS variation in 1102 Hispanic American participants from the Multi-Ethnic Study of Atherosclerosis". The results have suggested that FADS rs174537 single nucleotide polymorphism (SNP) and Rs174537 are responsible for a "strong negative association between Amerind genetic ancestry and LC-PUFA levels".
This review focuses on the nutrigenomic effects of various phytochemicals including polyphenols, phytosterols, terpenoids, alkaloids, and other compounds from different sources on Breast Cancer (BC). The findings show: "these phytonutrients are found to inhibit BC cell proliferation, differentiation, invasion, metastasis, angiogenesis, and induce apoptotic cell death by targeting various molecular pathways. They also alter epigenetic mechanisms and enhance the chemosensitivity and radiosensitivity of cancer cells. Such phytochemicals may be used for the effective management of BC patients in the clinical setting in the future".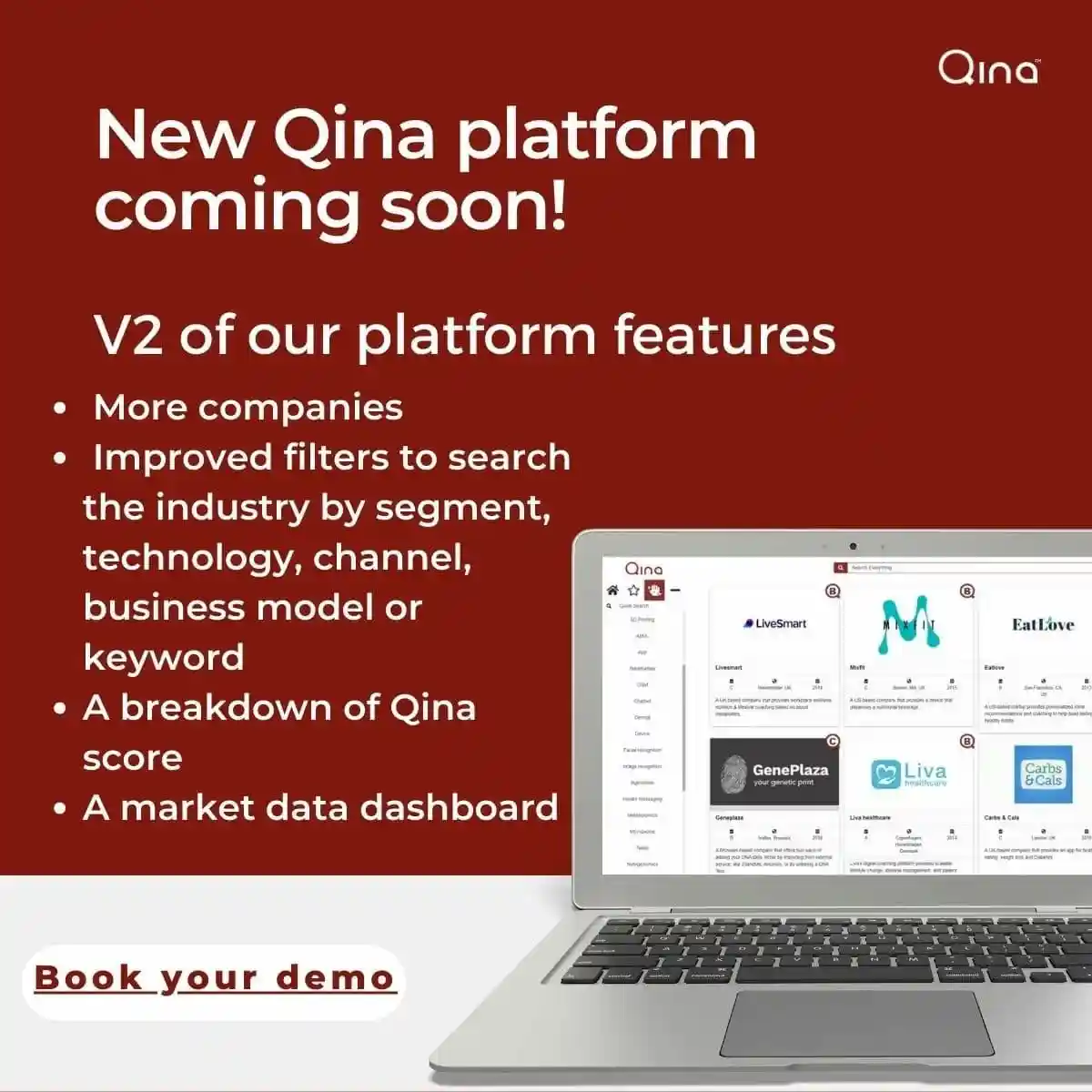 Technology News
"The European Society of Human Genetics has released a critique of the European Union's General Data Protection Regulation (GDPR) at its virtual annual conference." The critique is based on a study conducted by a team led by Colin Mitchell, Ph.D., of the University of Cambridge in the U.K, that concludes that "genomic data is sensitive and must be protected, but the GDPR creates confusion about how to do this (...) "a range of legal interpretations are possible, and that other parts of the regulation, like those setting out 'data subject rights,' are also potentially ambiguous in the genetic context".
Be part of our Personalized Nutrition Database. Sign up!
Innit, a leading innovator in personalized food technology, has announced a strategic partnership with Google Cloud, the "Google Cloud-Innit". This partnership will allow retailer engagement, discoverability, and conversion, by combining Google Cloud's powerful search and recommendation technologies with Innit's AI-powered solutions, which include personalized nutrition, shoppable recipes, meal planning, and guide cooking.
Lumen is a device and health technology focused on improving metabolism by measuring the CO2 concentration in the breath. The device was tried on Lumen employees, and the results of a survey conducted on 1,043 participants confirm the efficiency of the device. The results showed that around 60 percent of employed Lumen users, who worked from home during the pandemic from August of 2020 onward have lost weight.
Join us on 12th October for the Personalized nutrition innovation summit at Anuga where we are speaking and moderating
Food & Consumer Trends
"The British government has granted permission for a series of field trials of gene-edited wheat for the first time in Europe, marking a significant move away from the EU's stance on the matter. (...) [The] trials will be carried out by Rothamsted Research institute, (...) involving a genetically altered wheat created via the gene edit. The new field trials aim to produce wheat that is low in the naturally occurring amino acid asparagine, which is converted to the carcinogenic processing contaminant, acrylamide when bread is baked or toasted. (...) By lowering the levels of asparagine in wheat, researchers hope to benefit both consumers, by reducing their exposure to acrylamide from their diet".
Grocery shopping online is here to stay, according to Acosta's "COVID-19 Shopper Insights: Which Habits Are Sticking?" report. "COVID-19 has significantly impacted consumer behavior and accelerated trends (...) it is highly likely that certain pandemic-related shopping habits — particularly consumers' reliance on e-commerce — are here to stay."
We believe that it is going to be only a matter of time before food waste becomes an integral part of personalised nutrition. The UK has a number of innovative startups addressing the problem of food waste such as this startup Oddbox.
Upcoming Events
American Nutrition Association (ANA) - Mapping the future 28th-1st October Chicago hybrid event
Vitafoods Personalised nutrition roundtable - 6th October
Personalised nutrition & Health (Wageningen) - 7th October
Personalised nutrition innovation summit Newtrition X (Cologne) - 12th October
Sports & active nutrition summit (Nutraigredients) online 12-14 October
Qina is the hub for data and insights in Personalised nutrition. Qina offers the world´s first comprehensive and curated database of Personalised nutrition companies in the industry. Qina has a library of expert content and offers consultancy services for innovation projects.
---
---