Are Social Media Influencers Peddling Unhealthy Products?
May 18, 2022 3:21pm
---
This week we are exhibiting at the Food 4 future event in Bilbao (Spain). So far it's been great seeing what key stakeholders are doing in other regions and plenty of exciting projects in the pipeline!
For more on the latest in Personalised nutrition, create a free account below.
In this week's newsletter:
Latest research, DietID on imporving QoL, Google wants to fix health data, Is Nutri-score a wash-out by EFSA? and plenty more!
Yours in health,
Mariette & the rest of the Qina team
Research update
This trial will determine the clinical effectiveness of polygenic risk score testing among patients at high genetic risk for at least one of six diseases (coronary artery disease, atrial fibrillation, type 2 diabetes mellitus, colorectal cancer, breast cancer, or prostate cancer), measured by time-to-diagnosis of prevalent or incident disease over 24 months.
This article highlights the complexity inherent in dietary and microbiome data. It also approaches the methods generally used to explore diet and microbiome and reviews the food group and dietary pattern–microbiome literature.
The aim of this study was "to evaluate the effectiveness of a three-component nutrition, sleep, and physical activity program on cardiorespiratory fitness, body composition, and health behaviours in overweight airline pilots". The study was conducted in 125 airline pilots in a 16-week personalized healthy eating, sleep hygiene and physical activity intervention. The researchers found improvements in both objective measures (including resting heart rate, blood pressure and body mass) and self-reported measures (physical activity, fruit & vegetable intake and sleep quality) in the intervention group compared to the control group and demonstrated that a three-component nutrition, sleep and PA intervention can yield short-term improvements in the physical and mental health of overweight airline pilots.
This Canadian study tries to identify key-process of personalized diet counseling that could be linked to changes in diet. Food behavior goals (FBG) and behavior change techniques (BCT; adapted from the Michie CALO-RE taxonomy) were associated with the 2005 Canadian Healthy Eating Index (HEI-C), to validate the outcomes. The results have shown that: "FBG associated with improved HEI-C at 3 months were: poultry more than red meat, increased plant protein, increased fish, increased olive oil, increased fruits and vegetables, eating breakfast, increased milk and alternatives, healthier fats, healthier snacks, and increased nuts"; and "of 16 BCT, only self-monitoring, feedback on performance and focus on past success were associated with improved HEI-C".
This study investigates the obesity-attributable costs of absenteeism among 4 338 working adults in Portugal. The results have shown that participants with obesity missed 66% more days at work than those with normal weight and are 1.4 times more likely to be absent from work. Obese individuals also missed 3.8 more days per year than those with normal weight. In Portugal, this represents an additional cost of €238 million per year.
Where am I speaking next?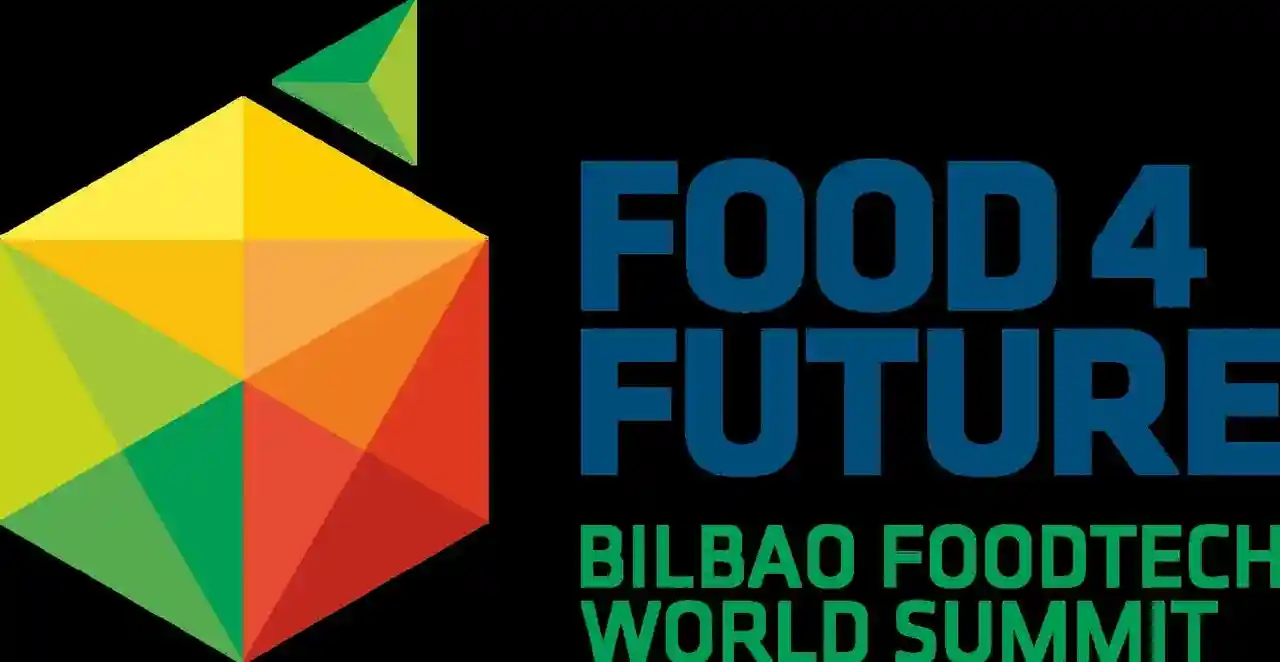 This event is in its second year and brings together industry, academia, entrepreneurs and innovators to solve the future of future of food.
I will be delivering a session on Personalised nutrition and participate as part of the Blendhub panel discussion
For more information on the event, and to claim your discount click here.
Technology News
Diet ID is a validated digital dietary assessment tool that uses image-based assessment to analyze diet quality. It is the only tool available to measure diet quality and composition in approximately 60 seconds. The platform relies on the most validated diet quality scoring system – the Healthy Eating Index (HEI), developed by the USDA. Multiple organizations that provide lifestyle intervention programs to at-risk populations have been using this tool. By analyzing the data of its partners, Diet ID researchers' saw a 24% improvement in Diet Quality (also an approximate 18% reduction in chronic disease risk) in a group sample of 180 participants. The data also shows that the group's BMI decreased (33.08 to 32.69), and this decrease occurred over just two months, with no calorie counting or special foods. During that period, participants engaged with Diet ID's science-driven Daily Actions, which encouraged them to establish and reinforce good eating habits with fun, educational, personalized daily micro-challenges along with a targeted nutrition curriculum.
Related Articles:
PNU 15.2022: Diet ID partners with Ohio State University Medical Center launches Diet ID to Increase Healthy Eating Habits of Faculty and Staff
PNU 01.2022: Breakthrough digital nutrition tool improves Diet Quality by six percent in as little as two weeks
PNU 28.2020: Personalized supplements: Diet ID and Nature's Bounty partner on non-subscription recommendation tool
AyuRythm is a Bangalore-based personalized holistic wellness platform. They provide solutions based on the teachings of Ayurveda, yoga, meditation, and breathing exercises with personalized diet charts and nutrition plans to achieve optimal health and lifestyle. AyuRythm is part of the Apple Design accelerator, and Google & MeiTy Startup Hub's Appscale Academy Class of 2022, and has been featured on Shark Tank India recently. Now, the company has announced a raise of an undisclosed amount in an oversubscribed Seed funding round led by Indian Angel Network (IAN). The company's goal is to emerge as a one-stop digital platform for the users to track and assess their mind-body-metabolic index on a mobile device and receive a customized recommendation through Nadi-Pariksha (pulse analysis).
"Bio Revolution" is a new business tendency that aims to develop the next generation of sustainable products. With this in mind, Eagle Genomics has announced two new senior appointments to its Global Strategy and Operations team. Dr. Artem Khlebnikov joins as Director of Bioeconomy, Food & Nutrition, and Dr. Yvonne Maria Pinto as Director of Bioeconomy, AgBio. Both are renowned experts in their respective areas. By catalyzing Bio Revolution, Eagle Genomics will provide accessible opportunities for companies to innovate at a pace and derive scientific insights. The reach of the Bio Revolution is vast – from the soil, to plant, to fork, to the gut, to health, and far beyond.
Related Articles:
PNU 03.2022. Eagle Genomics and Quadram set out on AI-powered microbiome investigation to inspire NPD
PNU 16.2021 Eagle Genomics expands AI-driven microbiome research in India, plans for global reach
Google and Samsung have teamed up to develop the "Health Connect" app. The service acts as a middleman, allowing users of supported platforms to sync data to Health Connect. It'll then enable other apps and services access to that data as the user desires. In theory, this means that Fitbit's app can be supported by a Samsung Galaxy Watch. Right now Health Connect supports Samsung Health, Fitbit, and Google Fit, but it's expected that in the near-future they will support others such as Withings and MyFitnessPal. Some data streams initially supported by Health Connect will include daily activities and nutrition, body measurements, menstrual cycle tracking, sleep, body temperature, and blood oxygen levels.
Brightseed – creator of Forager, a platform that illuminates the link between specific plant compounds and human health outcomes – has netted US$68 million in series B funding led by Temasek. The new funding will enable Brightseed to advance natural compound discovery and clinical validation, and launch the company's first FDA-GRAS ingredient (based on two bioactive compounds identified in upcycled hemp hulls).
Related Articles:
PNU 10.2022. Brightseed discovers compounds in waste hemp hulls that could help fight fatty liver disease
PNU 35.2021: Ocean Spray and Brightseed Collaborate to Decode the Total Health Potential of the Cranberry
PNU 33.2021: Brightseed lands $200,000 from Bill & Melinda Gates Foundation for AI research tackling undernutrition
We frequently get asked whether we offer our platform and content on a monthly subscription basis. We did not, but we are excited to announce that this option will be available shortly. Keep your eyes peeled for news and updates!
Food & Consumer Trends
Research conducted by the Medical University of Vienna found that most food and drink content posted by German influencers (aged 13-17y) on social media is so unhealthy that it fails WHO advertising standards for children. 75% of the featured food and drink were high in salt, fat, or sugar and would not be permitted for marketing to children. Chocolate and sweets were the commonly featured products influencers posted about.
Based on the WHO Obesity report, EFSA has released scientific advice which highlights that dietary intakes of saturated fatty acids, sodium, and added/ free sugars are above-recommended levels in Europe, and dietary fiber and potassium intakes are below the recommendations. The report highlights the EFSA's position to include these nutrients in profiling models. With this statement, Italy reinforces its Nutrinform Battery model that classifies the food on the daily needs of nutrients. On the other hand, Italy rejects, once again, the Nutriscore system that classifies food A to E, based on an algorithm. In Federalimentare's opinion "it was satisfied that the EFSA had indicated the nutritional profile of the entire diet, and not that of individual foods, as the most important factor for good health".
Resources
This episode of Bloomberg's Prognosis approaches the nutrigenomics field and explores the science that may support it, as well as the marketing being used to sell it.
"Your Health on Tech" featuring WebMD Chief Medical Officer John Whyte, MD, MPH, focuses on giving consumers the information they need to better understand the benefits, the watch-outs, and the best ways to choose which technologies are right for them. Each 12-minute episode features interviews with digital health experts and frames the discussion around the questions most important for consumers. Dr. Whyte will also speak to consumers about their real-life experiences using technology and test it himself. Throughout the series, he will focus on issues of accuracy, ease of use, and how consumers should interpret their personal health data. The initial episodes explore wearables such as watches and rings, nutrition and healthy eating technologies, at-home lab tests, as well as smart clothing.
Upcoming Events
FOOD 4FUTURE BILBAO - BEC, 17-19 MAY 2022
Food Innovation and Investment Summit, Kisaco Research, San Francisco, California, 18-19 May 2022
2022 KoSFoST International Symposium and Annual Meeting
New Era in Food Science and Biotechnology - Bexco, Busan, Korea July 6-8, 2022
NutraEvent, Nantes, France, October 4th & 5th 2022
Personalized nutrition summit - ANA, San Diego 26-29 October
Qina is the hub for data and insights in Personalised nutrition. Qina offers the world´s first comprehensive and curated database of Personalised nutrition companies in the industry. Qina has a library of expert content and offers consultancy services for innovation projects.
---
---