Going plant-based could reduce your risk of Type II Diabetes I Qina
Apr 29, 2022 12:00am
---
This Easter week off was just too short, I need another week, but there is just so much work to do. I am also excited to announce that I have been invited to speak in South-Korea (Busan) this summer and I will be teaching my intensive module on Design thinking and entrepreneurship for nutrition experts next month, to learn more about this, book a call!
In this week's newsletter: The FDA launches new guidelines to boos clinical trial diversity, latest research, Nutritics launch Australia office, Sun Genomics launches personalized prebiotic, A future without healthcare professionals?, Food producers score poorly on consumer trust meter and more!
Yours in health,
Mariette Abrahams
CEO & Founder of Qina
Last week the FDA released new guidance which will require medical product sponsors to submit a race and ethnicity diversity plan. This comes on the heels of previous guidance to boost clinical trial diversity, way overdue if you ask us.
To read the full article, click here
Research update
"We have always known that the human body is unique and complex, and that finding the link between food and health is not simple task. But with new omics tools, we are starting to learn more about the role of various food components, as well as genes, microbiota, and metabolites, for preventing certain diseases. We still have a lot of work to do, especially in regards to how diets should be personalized and making sure that personalized nutrition is available to everyone, but there is a lot of promise."
This review analyzed 75 studies and aimed "to map the evidence on how insights from Behavioral Design (BD) and Design Thinking (DT) can be integrated to guide the design of mHealth interventions." The review has shown that "Five steps were followed in Behavioral Design Thinking: (1) empathize with users and their behaviour change needs, (2) define user and behaviour change requirements, (3) ideate user-centred features and behaviour change content, (4) prototype a user-centred solution that supports behaviour change, and (5) test the solution against users' needs and for its behaviour change potential". In conclusion, this can be integrated throughout the mHealth design process to ensure that mHealth interventions are purposefully developed to effectively engage users.
This study aimed "to identify the metabolite profiles related to different plant-based diets and investigate possible associations between those profiles and the risk of developing T2D", on 10,684 participants from three prospective cohorts (Nurses' Health Study, Nurses' Health Study II, and Health Professionals Follow-up Study). The participants were scored according to their adherence to three plant-based diets: an overall Plant-based Diet Index (PDI), a healthy Plant-based Diet Index (hPDI), and an Unhealthy Plant-Based Diet Index (uPDI). The study found that compared with participants who did not develop T2D, those who were diagnosed with the disease during follow-up had a lower intake of healthy plant-based foods, as well as lower scores for PDI and hPDI. In addition, they had a higher average BMI, were more likely to have high blood pressure and cholesterol levels, and be less physically active. In terms of metabolite profiles trigonelline, hippurate, isoleucine, and a subset of triacylglycerols, attenuated the associations of diet indices PDI and hPDI with lower type 2 diabetes risk.
This study "evaluated 6 interventions within major United Kingdom grocery stores, including availability, positioning, promotions, and signage strategies to encourage the selection of healthier products". The interventions demonstrated that: (1) Stocking low-fat chips next to regular chips was associated with decreases in sales of regular chips. (2) Increasing availability of lower energy packs of biscuits was associated with increased sales but reduced sales of regular biscuits. (3) There was no evidence that a positioning intervention, placing higher fibre breakfast cereals at eye level was associated with increased sales of healthier cereal or reduced sales of regular cereal. (4) A price promotion on seasonal fruits and vegetables showed no evidence of any greater increases in sales of items. (5) A nationwide promotion using Disney characters was associated with increased sales of nonsugar baked beans (+54%) and selected fruits (+305%). (6) Shelf labels to highlight lower-sugar beverages showed no evidence of changes in purchasing of lower or higher sugar drinks".
This review has the objective of "identify throughout a systematic review the potential nutrigenetic recommendations that demonstrate a strong interaction between gene-diet and circulating lipid variations". 38 studies were considered and the results show that "a certain percentage of dietary macronutrients, the consumption of specific amounts of polyunsaturated or monounsaturated fatty acids, as well as the ingestion of nutraceuticals or dietary supplements could be considered as potential strategies for the development of a wide range of nutrigenetic interventions since they have a direct impact on the blood levels of lipids".
This research examined the changes in FTO gene expression upon Ramadan intermittent fasting (RIF) in a group of metabolically healthy subjects with overweight and obesity. The results show that (in comparison with normal BMI subjects), FTO gene expression, body weight, BMI, fat mass, body fat percent, hip circumference, LDL, IL-6, TNF-α, and waist circumference decreased at the end of Ramadan in comparison with the pre-fasting state in overweight/obese participants. HDL and IL-10 significantly increased in the same period. These results show that "RIF is associated with the downregulation of the FTO gene expression in subjects with obesity, and this may explain, at least in part, its favorable metabolic effects".
This retrospective observational study was conducted between September-November 2019 and May-July 2020 and compared the weight loss outcomes in three different interventions: in-person visits only ("in-person"), in-person and video visits ("hybrid), and video visits only ("video"). All cohorts were predominantly white and female. The results show that "percent weight changes over 6 months were not significantly different among cohorts: -4.3% in the in-person cohort, -5.6% in the hybrid group, and -5.8% in the video cohort. The percent of patients who achieved ≥5% weight loss were also similar: 46.4%, 55.3%, and 59.3%, respectively. The median number of visits in the video cohort was more than in the in-person or hybrid groups (5 vs. 4). Median number of anti-obesity medications (AOMs) prescribed was similar among groups. The most common AOMs were metformin (all cohorts) followed by semaglutide 1.0 mg (in-person and video) or topiramate (hybrid)".
Where am I speaking next?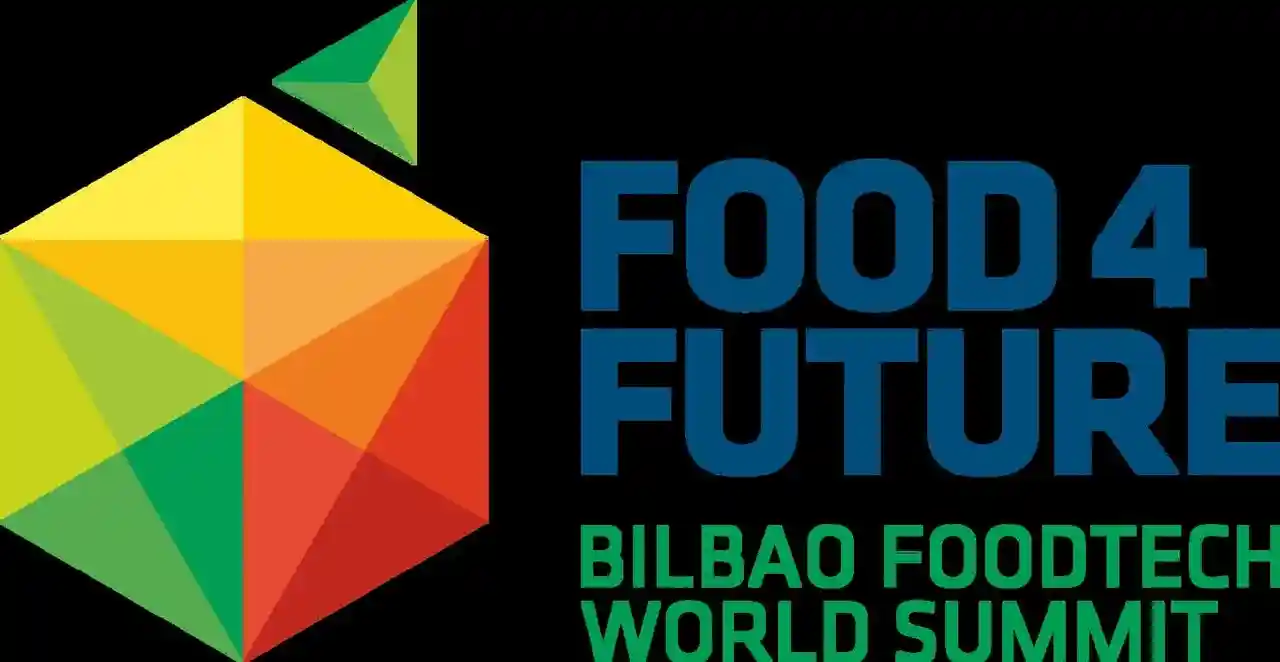 This event is in its second year and brings together industry, academia, entrepreneurs and innovators to solve the future of future of food.
I will be delivering a session on Personalised nutrition and participate as part of the Blendhub panel discussion
For more information on the event, click here.
Technology News
"Irish food data management software company, Nutritics, have announced the opening of their Australian office as part of their international expansion strategy. Nutritics, the market leader for foodservice technology, began offering its services to the Australian market back in 2017. The recent opening of the Sydney office signifies the growing demand for Nutritics software and the need for locally based sales and technical support staff to serve its almost 500 Australian clients across the foodservice, health, education and sports industries."
Sun Genomics is a custom probiotics startup that uses personalized science to improve gut health. The company's first consumer product, Floré, analyzes the microflora of stool and uses the results to craft a custom probiotic. Through DNA sequencing, Floré formulates tailored probiotics for each customer's unique microbiome. Now, Sun Genomics has lanched Floré Bloom a prebiotic that works synergistically with personalized probiotic Floré.
Related articles:
PNU 34.2021: NZMP Partnership with Sun Genomics Helps Bring Precision Probiotics to Consumers
DSM in collaboration with Global Alliance for Improved Nutrition (GAIN), the Bill and Melinda Gates Foundation, TechnoServe, and other stakeholders, will start a pioneer project of food fortification in Nigeria. The Nigerian food producers involved in the pilot will receive support from a team of experts to co-design and install the new digital quality assurance system. This technology will utilize diagnostic tools from in-line sensors to monitor production flows and will also allow nutritional improvements to be assessed and monitored over time, which will play a significant role in reducing health risks. For starting, olive, palm, and sunflower oils will be fortified with fat-soluble vitamins to increase their nutritional value and become rich sources of vitamins A, D, and E, for Nigerian populations.
Dr. Eran Segal, a renowned expert in machine learning and AI and a professor of computational biology at Weizmann Institute of Science has joined the Scientific Advisory board of InsideTracker. Dr. Segal will be taking a hands-on role in helping the company further apply machine learning and artificial intelligence to the pursuit of human optimization and longevity.
Related Articles:
PNU 07.2022: InsideTracker Grows Genomics, Bioinformatics Expertise on Scientific Advisory Board with Appointment of Ali Torkamani, PhD
PNU 05.2022: TriDot joins forces with InsideTracker
Resource- One scary prospect....
The Elsevier Health "Clinician of the Future" global report was performed on 3,000 practicing doctors and nurses worldwide and found out that "71% of doctors and 68% of nurses believe their jobs have changed considerably in the past 10 years, with many saying their jobs have gotten worse". To ensure a positive shift moving into the future and to fill current gaps, clinicians highlight the following priority areas for greater support:
Enhancing health technology skills: Clinicians predict that over the next 10 years "technology literacy" will become their most valuable capability, ranking higher than "clinical knowledge." The clinical decisions will be mainly through AI, but at the same time 69% report being overwhelmed with the current volume of data.
A greater focus on the patient-provider relationship: Clinicians predict a blended approach to healthcare with 63% saying most consultations between clinicians and patients will be remote and 49% saying most healthcare will be provided in a patient's home instead of in a healthcare setting.
An expanded healthcare workforce: Clinicians are concerned about a global healthcare workforce shortage and so the top priority is increasing the number of healthcare workers in the coming decade.
Food & Consumer Trends
A report from EIT Food conducted on more than 20,000 consumers from 18 European countries in 2021 to measure consumer confidence in the food system and trust in products, has shown that (1) less than half (48%) of Europeans are confident in the integrity of food products, a figure that drops to 45% in France, (2) only 37% of European consumers believe that manufacturers are sufficiently open or honest about their role in the food system and (3) only 51% of consumers do sustainable food choices, but 76% are motivated to live a sustainable life.
Upcoming Events
FOOD 4FUTURE BILBAO - BEC, 17-19 MAY 2022
Food Innovation and Investment Summit, Kisaco Research, San Francisco, California, 18-19 May 2022
2022 KoSFoST International Symposium and Annual Meeting
New Era in Food Science and Biotechnology - Bexco, Busan, Korea July 6-8, 2022
NutraEvent, Nantes, France, October 4th & 5th 2022
Personalized nutrition summit - ANA, San Diego 26-29 October
Qina is the hub for data and insights in Personalised nutrition. Qina offers the world´s first comprehensive and curated database of Personalised nutrition companies in the industry. Qina has a library of expert content and offers consultancy services for innovation projects.
---
---