How less than 3% of social media research is conducted by nutrition experts
Sep 21, 2022 9:47am
---
In our previous message we outlined what text analytics using Natural language processing is.
In reality of course data is useless if you don't get valuable insights which is why it is important to have nutrition experts as part of a "human in the loop" approach to ensure that the insights gather from automatic analysis makes sense, is relevant and accurate. Based on a recent scoping review, only around 3% of studies using social media are conducted by nutrition experts, which means that there is a huge opportunity to leverage the expertise a nutrition expert can bring to automated analytics.
Nutrition experts can enhance a text analytics service in several ways:
Inclusion of relevant keywords and phrases pulling from domain knowledge from prevention to medical nutrition
Blending automated insights from
with scientific and market insights
Adopting a systems approach to ensure that insights are not identified in silo's
Reduce human and automated bias to ensure insights accuracy
We have created an infographic to outline the importance and relevance of using social media analytics as part of your innovation and R & D process.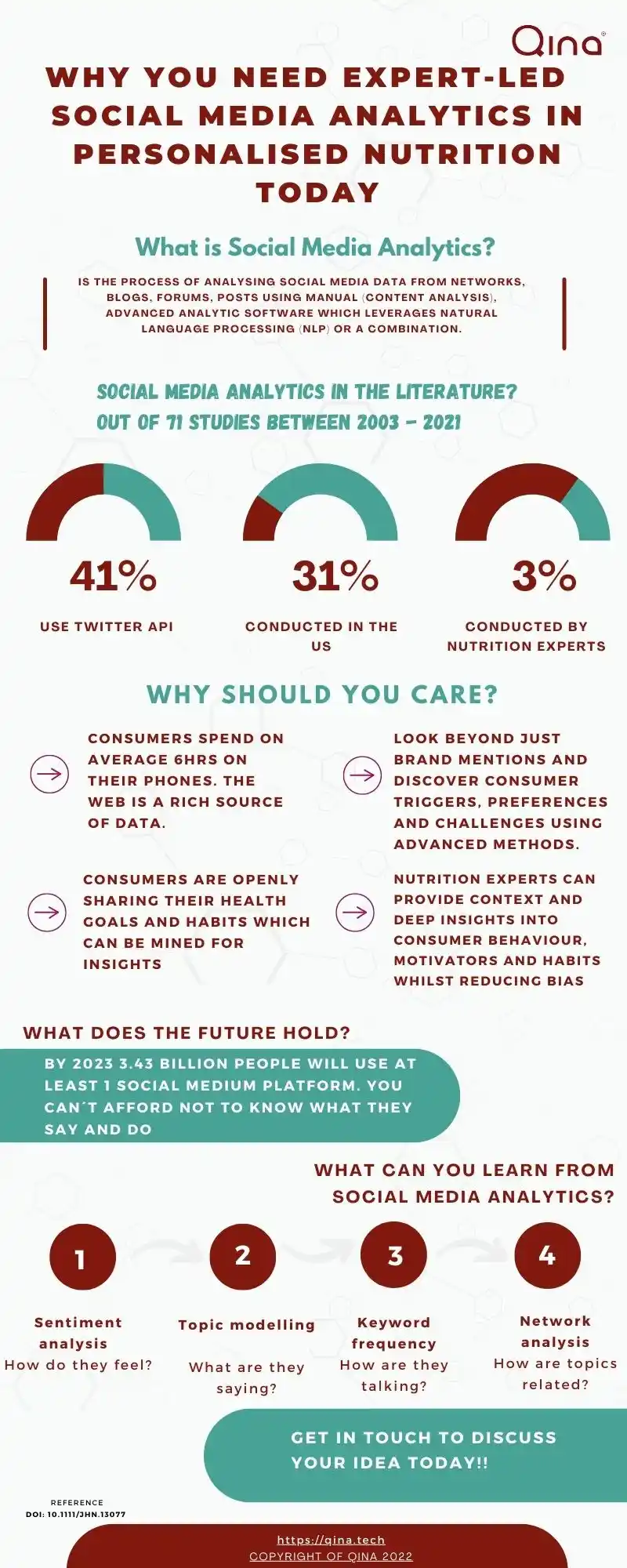 Qina is the hub for data and insights in Personalised nutrition. Qina offers the world´s first comprehensive and curated database of Personalised nutrition companies in the industry. Qina has a library of expert content and offers consultancy services for innovation projects.
---
---