Where did investor money flow in 2022?
Oct 23, 2022 10:20pm
---
Despite a very serious cost of living crisis fuelled by the war in Ukraine, the year 2022 has not been standing still in the Personalised nutrition industry.
While it appears that consumers are still prioritizing their health & wellness, this does not happen without a slight shift in consumer behaviour. Looking at where investor money flows is a good indicator of where a lot of the activity in the industry is happening. In this article we focus on investor activity since January of this year.
1. Metabolites
Metabolites are tiny molecules that are derived from body fluids, cells or tissue which can provide insight into nutritional status or the presence of them can act as a warning sign which can be influenced by dietary of lifestyle changes. Examples of metabolites include blood (most common), sweat, stool, hair or urine. You can learn more about trends in metabolites in our Executive data brief.
Berlin-based Lykon bagged Series A $10mil for the personalised nutrition sofware that connects consumers with Lykon at home testing products and services. Lykon has partnered with Swiss retailer Migros to help consumers towards healthier products based on their preferences and goals.
US based healthspan and metabolite company Insidetracker received a $15mil Series A from BASF venturing and Peakbridge ventures to further build out their platform. Insidetracker already boasts an active customer base of over 100 000 clients.
Irish Letsgetchecked at home tests received $20million in Series A funding to further expand their operations across Ireland and the UK.
What this means
It comes as no surprise that consumers have become more comfortable with testing following the Covid pandemic. This means that consumers trust that products are safe and effective for use by themselves without the need to visit a Dr's office.
There is a definite shift from measuring standard metabolites such as inflammatory markers and vitamin levels such as B12, to nutritional panels that are borderline medical such as HbA1C (which measure glucose metabolism) and Liver function tests.
We are also seeing how digital health in Personalised nutrition increasingly leverages multiple data sources to provide personalised feedback that is closer to real-time.
With more consumer awareness in nutrition and increasing comfort levels to test and analyse results at home, this will lead to a better focus and move towards prevention.
2. Chronic conditions telehealth
In the chronic diseases areas, since the pandemic the number of new launches providing telehealth services provided by nutrition experts has exploded. Based on our Qina data the number of new startups has grown by 300% between 2015- 2022. It is therefore no surprise that these platforms that connect consumers with experts have enjoyed most of the investor money. These companies have benefited from investment this year:
Healthie - received $16m for their telehealth playform that is targetted at health and wellness practitioners. The platform offers the ability to conduct video consultations, have client diaries as well as send scheduled content.
Culina health received $4.75m for their platform which focuses their services on healthy eating for consumers who are at the lower end of the income scale, but who would prefer to receive nutrition expertise via video.
Nutrimedy received an undisclosed amount from Femtech health for their nutrition platform that offers the expert dietetic coaching for chronic diseases.
Rx Diet - received $0.63m for their platform that adopts a Food script approach where consumers can get a fresh basket of fruit and vegetables and other products suitable to manage chronic conditions.
What this means:
All companies that were funded this year are based in the US, which may indicate that not only is there more appetite for these telehealth platforms in the US, or that actually the US is better at connecting the parties looking for services and providing reimbursement by expanding these platforms to new players such as retailers (to take Healthie´s partership with CVS recently). The rise in reimbursement for digital health has also lead to the increasing adoption of telehealth for managing chronic conditions remotely to promote self-care.
If you paid close attention to these companies you would have noticed that both Healthie and Culina health have founders who are women of colour. With a lot of focus not only on the historical underfunding and underrepresentation of women of colour, this may be the beginning of more companies serving their own communities where the needs are the highest. Personalised nutrition has (and still is) been viewed as a solution for the heathy & wealthy, however these two investments really focus on making nutrition and access to experts more equitable and affordable. In fact just recently, digital health platform In her Hue aimed at women of colour, partnered with Blue Cross insurance to offer access to a community of healthcare and wellness practitioners who look like them at no cost. This "Power to Nutrition" is certainly a trend to watch!
3. Gut health
Gut health remains an important area driven by rising consumer awareness of the role of the microbiome in both physical and mental health. While companies such as DayTwo still lead by a long stretch in terms of the funding received to date for their personalised nutrition platform, we are seeing a new breed of microbiome startups that provide a more practical dietary approach using AI and machine learning.
Companies that have received investment this year include:
Bettermeal ai- received $100k investment from Expert Dojo to develop their gut health specific AI platform.
UK startup Bio&me founded by Dr Megan Rossi, a gut health Dietitian and expert received $1.76m to develop the digestive health food brand which is available in retailers. She also runs a private clinic and has written a book.
US based Vivante received $16m from 7wire and Big Pie ventures to develop their digestive health platform which connects consumers with experts.
What this means:
The gut health market is by Personalised nutrition standards still the smallest segment which is in line with the state of the science. Whilst early excitement was around testing kits, we now see a more nuanced approached that attempts to address physical symptoms and conditions such as IBS by helping consumers to find the right experts, foods, ingredients and products to alleviate their symptoms. This means remote care. It does mean that digestive health is finally getting the recognition that it needs as an increasing number of individuals suffer from at least 1 uncomfortable digestive symptom. And it is clear that digestive health will eventually become a standalone pillar such as Diabetes or Heart health with a unique set of products and solutions.
4. Nutritional supplements
According to the NBJ, the personalised nutrition supplement segment grew by 38.1% in 2021 alone. This is much higher in comparison to other segments in the industry.
Rootine that offers personalised supplement sachets and a DNA test received $10m
DSM invested $6.5m in sport nutrition supplement brand Momentous
Another DSM startup Panaceutics received a further $2m
French company Cuure received a $10m for their personalised supplement brand.
What this means
The supplement segment shows no sign of slowing down as more consumers are interested in taking supplements to improve their health, prevent diseases and manage current conditions. DSM remains a very active player in the PN industry by testing their startup partnership models. However, there is a clear trend in investment of companies in terms of quality, purity, efficacy and transparency. This comes as no surprise as the industry has been plagued with consumer concerns regarding additives, fillers and illegal substances. PN startups are certainly differentiating themselves by offering proof of efficacy by conducting independent research, increasingly using botanicals and demonstrating transparency literally through packaging and a clean label.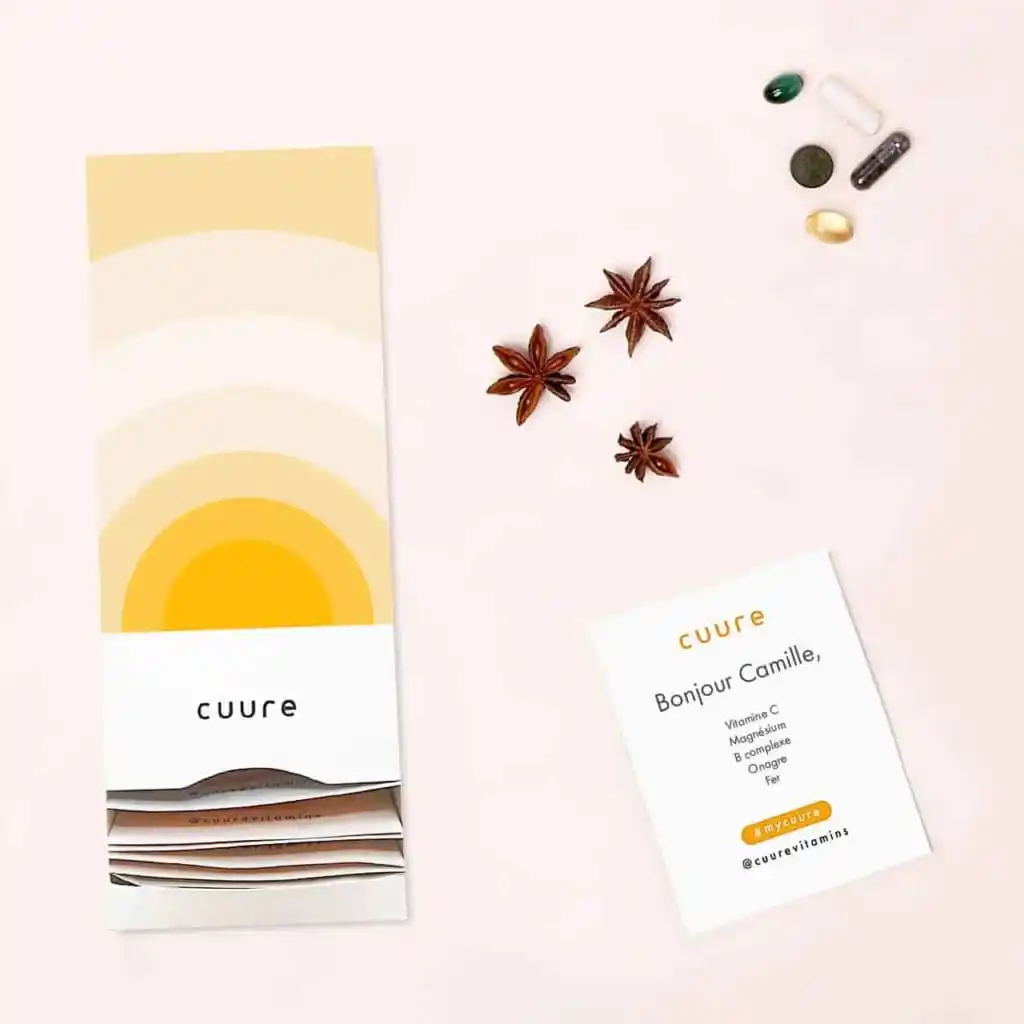 5. Digital therapeutics
Digital therapeutics whilst originally limited to the medical arena are now slowly moving into nutrition evidence by the increasing number of publications that cover digital therapeutics and nutrition (figure 1). A digital therapeutic approach could involve taking a physical product whilst monitoring the effect via a sensor or app., or providing treatment in a digital way altogether. A number of startups have adopted a digital therapeutic approach for conditions such as Irritable bowle syndrome (covered before in our Microbiome Executive Data Brief), but new startups are starting to crop up and attracting funding.
PERFOOD is a German startup that received $6.6m for its migraine digital therapeutic that has just been approved for reimbursement
Faeth a US based startup received $20million for the digital therapeutic and personalised food to help starve cancer cells.
The Qina take:
As part of the Food as medicine approach, digital therapeutics is an attractive way to transition into self and remote monitoring by leveraging technologies. These solutions have also been developed by experts meaning that nutrition is certainly becoming a key pillar for patient treatment, a welcome move.
Overall message
We are nearing the end of 2022, and what a year it´s been. We can conclude that the US will continue to lead the market in terms of investments and new starrtups, but despite economic fears the industry shows no sign of slowing down. Reimbursement will continue to be a barrier for personalised nutrition at the medical nutrition end of the spectrum whilst simple offerrings with a clear benefit will win in the DTC space at the prevention end of the spectrum.
Qina is the hub for data and insights in Personalised nutrition. Qina offers the world´s first comprehensive and curated database of Personalised nutrition companies in the industry. Qina has a library of expert content and offers consultancy services for innovation projects.
To learn more about our products and services, sign up for a free account here
For more data and insights in Personalised nutrition, sign up for a free account at qina.tech
---
---