Solutions not products: How personalised nutrition is both a threat & opportunity for food & ingredient brands
Feb 28, 2022 9:04am
---
Personalised nutrition has come a long way.
What started as an offshoot from clinical and nutritional research has mingled with data, AI and evolving consumer behaviours to create a bustling industry, with a projected 2025 value of $16 billion.
Moreover, macro consumer markets' embrace of personalisation has proven to be a galvanising force across every consumer sector. Data, customisation and preference has put the consumer at the centre of how brands deliver value efficiently, quickly and profitably.
Still, when it comes to personalised nutrition, many traditional food, ingredient and pharmaceutical brands aren't yet convinced. The premise of food as medicine is still seen as a 'soft science' by some, instead of recognising it as the galvanising force that it is.
Considering how personalised nutrition is positioned at the intersection of holistic health food, technology and consumer data proves that it is anything but soft.
Mariette Abrahams, Qina's Founder and CEO, was recently interviewed on the Nutracast (the Nutraingredients podcast), and discussed why personalised nutrition is not only here to stay, but why it's the next big ticket in the general trend of product personalisation.
Find the full episode by clicking the image below. For more news and updates sign up for a free account.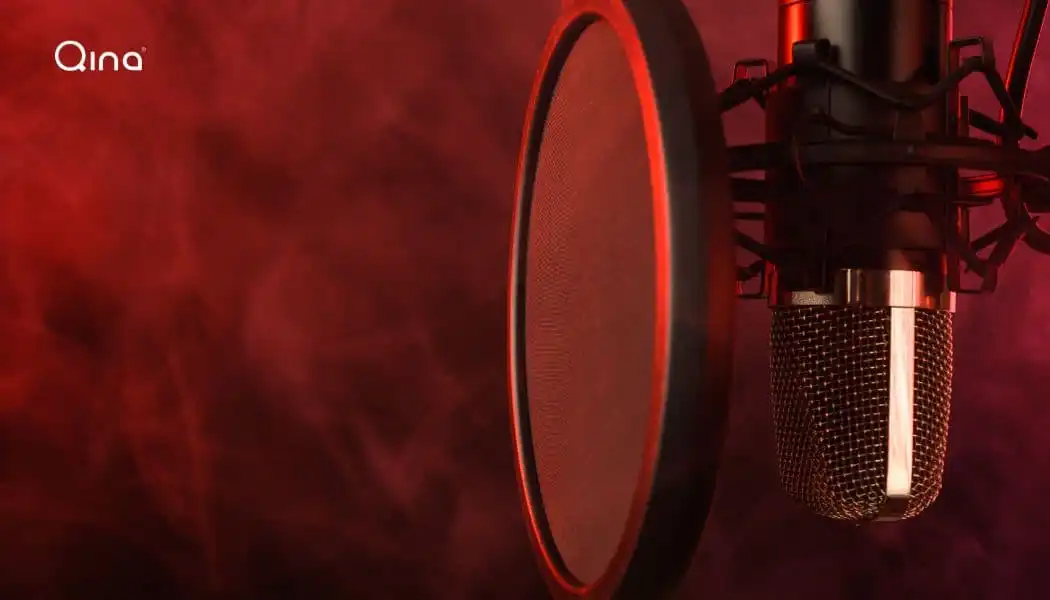 There are a few key reasons why personalisation has gained significant ground in the food and nutrition space:
Preference & curiosity as driving forces
Enabled by technology and an ever multiplying store of consumer data, everything from weight management and food tracking apps to wearables and online shopping has benefitted from placing the customer at the centre of an extended, dynamic ecosystem. More options = more results.
At the same time, the increasing savviness of how consumers research, query and make decisions about their healthcare and nutrition purchases has pushed the brands who pride transparency, authenticity and efficacy to the top of the pack. Online resources like Nutraingredients, Brandwatch, or community-based events like Vitafoods help to keep consumers sharp amidst a sea of competing options.
As a result, personalisation has given rise to the explosion of new niche, highly tailored solutions. Driven by data, a consumer's previous buying decisions will dictate how the rest of their journey (and ultimately their wider brand experience) unfolds.
Solutions drive behaviour change, not products
Far from being a branding gimmick, transforming a product into a bespoke, holistic solution (whether it be wellbeing and dietary advice or prescribed medication, food or supplements) is what consumers ultimately need in order to achieve their personal health goals. This is the fundamental basis of personalised nutrition.
It's important to remember that personalisation has not created this, but merely revealed that it has always been at the heart of why customers choose one option over another. It can be argued that many food and ingredient brands have simply lost sight of the consumer over the years, where shipping units instead of solving health problems has become de rigueur.
Whether it's losing a few pounds or managing serious chronic conditions, those who provide solutions instead of products are better enabling consumers to hack their own behaviour based on their own individual biometrics. With the advent of AI, machine learning and hyper-personalised customer journeys, it's difficult to think of how effective healthcare outcomes can be delivered in any other way.
Market necessity
From a macro-market perspective, personalisation isn't just what consumers want. It's what companies need to get right if they're going to thrive (or even have a chance) in future consumer markets.
Personalised nutrition is not just a slogan - it's a major organisational mindset shift to be closer to the end-user. This includes fully embracing digital, collaboration, ecosystem partnerships and consumer research.
Once again, it's all about having the consumer at the centre of this ecosystem. This time, it's not just a slogan, but the basis for a multi-billion dollar market taking shape in front of us.
The Qina take
Excitingly, we've observed a deluge of new, nimble startups enter into niche areas of the personalised nutrition market, offering a range of disruptive solutions (albeit still searching for the perfect business models) as a scalable delivery model for their services and products.
Thanks to the rapid advance of consumer-centric technology and social media, we expect this to greatly increase over the next 5-10 years and personalised nutrition moves comfortably into mainstream view.
Conversely, those who ignore technology's increasing ability to deliver targeted healthcare outcomes do so at their own peril. Failing to 'read the room' regarding personalisation, social sentiment and overall market trends is a recipe for irrelevance.
For many legacy brands, it can seem like a grim picture with much work afoot. But, of course, the glass is also half full, as it presents an incredible opportunity for much needed digital transformation. As food and ingredient manufacturers take the first steps into this world, they will need to also carefully navigate data privacy, scale and delivery challenges.
This is precisely why we've launched QinaVer, an exciting multi-domain service that combines quantitative and qualitative analysis, domain expertise and social listening to empower food, nutrition and ingredient players with a clear vision and actionable insights to connect with consumers in the personalised nutrition space.
Qina is the hub for data and insights in Personalised nutrition. Qina offers the world´s first comprehensive and curated database of Personalised nutrition companies in the industry. Qina has a library of expert content and offers consultancy services for innovation projects.



Other Sources
Profiting from Personalisation (M Abraham, S Mitchelmore, et al), BCG Perspectives

The Winning Formula In Personalised Nutrition (T Mahnke, C Hoffman & B Subei) BCG
---
---